Every company seeks to maximize their return on investment. Business success is measured by a company's profitability. ROI is the best measure of a company's marketing strategy success. Examples of how ROI can measure success can be found in college football. According to the Department of Education, Division I Football Bowl Subdivision (FBS) football brought $3.7 billion in revenue in 2014. On closer examination, however, most of this revenue is being shared by a relatively small number of schools. Of the 128 FBS schools, only 28 had revenues in excess of $100 million in 2014-2015, with the majority of these schools being programs that have made major investments in recruitment, merchandise licensing, and/or with capital developments.

Take, for example, the University of Oklahoma. From 2005 to 2014, the university's football expenditures grew 119 percent. This increase in spending was marked with significant increases in the Sooners' recruiting program, improvements to Gaylord Family Oklahoma Memorial Stadium – including the addition of a second deck, a complete revamping of the stadium's audiovisual systems and the installation of new training and conditioning facilities – and an aggressive marketing and outreach program. The increase in spending has yielded an ROI of 159 percent in 2014 and an average ROI of 160 percent from 2009 to 2014.
The Sooners' strategy for maintaining a high ROI can be broken down to three key elements:
1. Experience Your Brand
Behind any successful set of marketing solutions is a well-defined target. Despite lucrative television contracts, the majority of the University of Oklahoma's football revenue — similar to other FBS programs — comes from booster donations and ticket sales. This means that the profitability of Sooners football is directly dependent on if the team can sell out its home games and can earn high viewership ratings for its televised games. The Sooners' brand success – just like your company's success – is determined on how its fans and customers experience it.
In light of this, capital investments — such as stadium improvements — can be recognized as prudent marketing ideas. The 2016 National Championship Game, for example, saw two public university teams from two poor states play for the title of the nation's best because of significant program investments over the past decade. Both teams yield a high ROI, with the University of Alabama netting $97 million in revenues in 2015.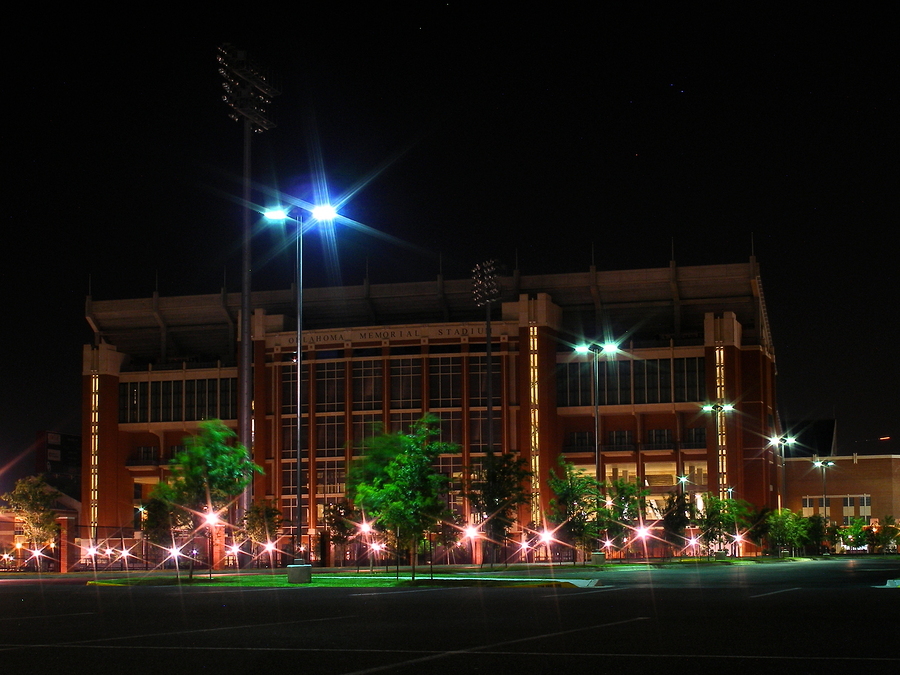 Capital investments, such as stadium improvements, can maximize ROI if they help to strengthen brand affinity.
Stadium investments, however, are not typically overwhelmingly profitable. A successful investment plan does not just take a willingness to place one's money on the line, but the wisdom to know when and how to make these investments. As such, it takes a key understanding of your company's unique market solutions and the expertise to effectively act on them.
2. Know Your Brand
In college football, one's success is largely defined by their brand affinity. True success goes far beyond just loyalty — the most successful teams live and breathe by their die-hard fans, who buy their merchandise, attend their home games and watch their televised games. It is the fans that are committed to your team that will sustain it — even during years where it fails to reach performance expectations.
Prior to 2016, the University of Oklahoma has not been in contention for the national championship since 2003. Despite this, the Sooners manages to have the second-highest brand equity in the Big 12 based on revenue premium. This reflects the strength of the Oklahoma fan base. While this is impressive, the University of Texas – which has a similar win-loss record to Oklahoma – managed 154 percent more revenue than the Sooners partially on the strength of their devout fans and partially on the infrastructure the team built to service its fans, including its own regional cable network.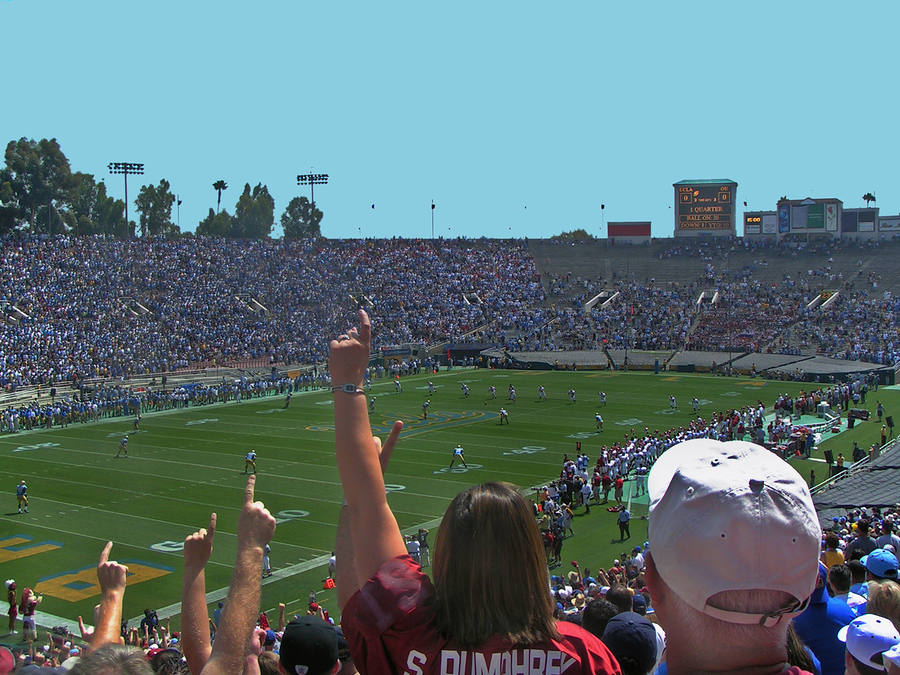 Any plan toward improving ROI must start with the customer.
In order to maximize your return on investment, you must know how to market a business. This goes beyond targeting the right clients; this means offering them a product that they can use in a manner that is convenient to them. As a business owner, you must offer value to your customers; this extends to your marketing strategies.
3. Trust Your Brand
From an historic point of view, the University of Oklahoma has recruited from the same pool the University of Texas pulls from. In 2003, for example, the team that lost the BCS National Championship Game had 13 players from Texas – an extraordinary number for an Oklahoma public university. This has been the hallmark of Sooners football throughout recent memory.
Head coach Bob Stoops broke the trend for the Class of 2016. Instead of relying on Texas-heavy recruiting, Stoops signed a class that was recruited from 13 states and the District of Columbia — drawing only five recruits from in-state or from Texas. While this is part of a trend with the Big 12 toward developing a more national profile, it still represents a major risk for this team.
In marketing a business you must be willing to analyze what's not working and make aggressive changes. This can be difficult – particularly in light of small business marketing, where changes in direction may significantly change a company's customer appeal. But failing to adapt may lead to under-maximization of your ROI.
Successfully marketing a business can be difficult. Maximizing ROI takes not only the courage to make the needed changes, but also the knowledge and understanding of the market to make the right moves at the right time. As seen with the Sooners, key capital investments, bold changes in recruitment and aggressive fan engagement have led to a reliable return on investment for the program. Such boldness by a team less aware of its market will only lead to wasted expenditures and opportunities.