Why do so many small business marketing success stories begin and end with content? Well, first of all, the content is yours and yours alone so you can tailor it as you see fit. Second, it's easily shared through social media which helps to build brand awareness. Third, it's a low-cost lead generation platform that consistently produces returns long after it's published. Finally, your content speaks directly to your customers; you have a story to tell and your content gets that message across.

Your company's content guides buyers towards a purchase and it reintroduces them back into the fold when they're ready to re-engage. However, it isn't a stand-alone solution. Content is not a plug-and-play marketing option, and it's not just about producing content for content's sake.


Success is ultimately about making sure your content appeals to your audience by providing them with actionable items, incentivizing them to share and giving them a reason to invest in your company's success. So, what does it take to make your foray into content marketing a successful one for your small business?
1. Customer Segments and Personas
Your customer segments are the different types of customers you work with in a given industry or market niche. Customer personas represent the different types of decision makers you sell to. Start by defining each customer segment and outline their most common industry-specific issues and concerns. Next, define a subset of each segment where you summarize the typical customer personas you must negotiate with in order to close business. Ultimately, you'll have multiple personas within a single customer segment.
Identify the most common fears and concerns for each customer persona. How does your offering remove the concerns for these personas, while also addressing the most common issues facing that particular market segment? Your content should be focused on the solutions you provide and how other customers have benefited from dealing with your company. Concentrate on your company's core competencies, its skill-set and its problem-solving solutions and not your product's sticker price.
2. Focus on Problem Resolution and not Features and Benefits
Companies no longer differentiate their value by inundating their customers with messaging about their product's features and benefits. It's less about what your product or service does and more about what problems your product resolves, where those be professional or personal. Leave it up to your competitors to make those "me-too" declarations, ones that are only focused on the product's selling points.
Your content will distinguish your offering by appealing to how customers benefit from dealing with your enterprise. In your case, it's not just about a product, but about an after-sales service and support approach that's second to none. Your customers need to hear that.
3. Content Calendar and Content Marketing Plan
Your content has to be managed, it has to be structured, and most importantly, it has to be well-planned in order to properly reach those aforementioned customer segments and personas. This requires a content marketing calendar, one that clearly outlines the internal resources you'll need to create thought-provoking content.
A content calendar will help you plan content to coincide with special events like tradeshows, exhibits, and conferences. Accounting for holidays and new product launches is also important. Ultimately, you have all the resources you need to outline a common industry-wide problem and its much sought-after solution.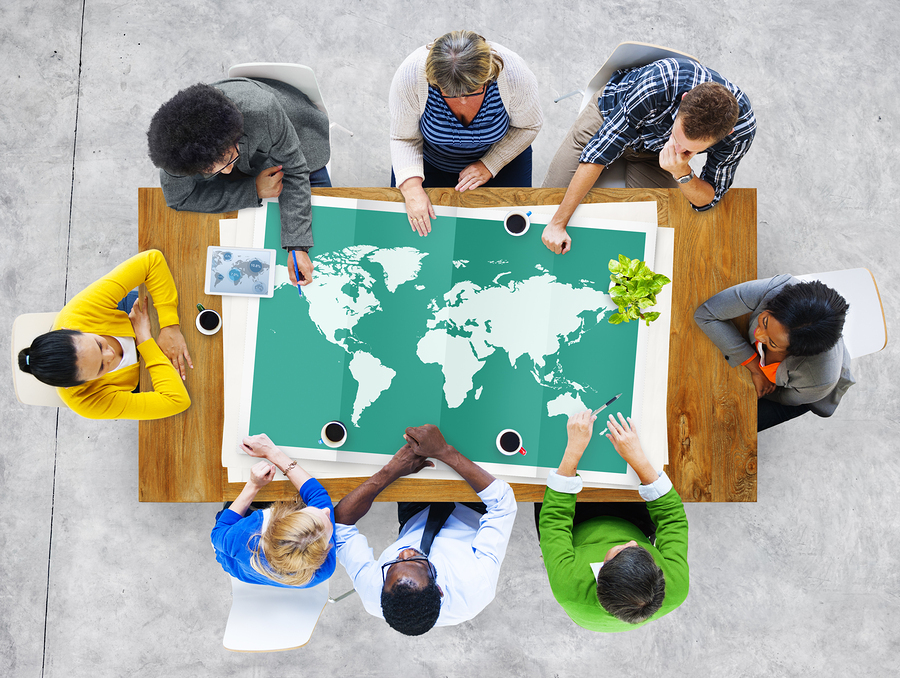 A content calendar will simplify how you attack your market.
4. Clear Definition of Goals: Metrics, Analytics, Click-Through Rates and Conversion Rates
Make sure you clearly outline how you'll measure the success or failure of individual content pieces. Your small business marketing plan should define key performance indicators (KPI), metrics and benchmarks for your content. For instance, will your content's success be measured by the number of qualified leads it generates, the number of actions taken by customers, the amount of sharing your content receives on social media, or by the amount of inbound traffic that content generates? Defining the criteria for success is critical.
Properly measuring your content is the all-important first step to duplicating efforts. Start by tracking click-through rates (CTR) on each content piece and then make sure your website is optimized so that you're converting as many visitors as possible. Once those new customers are secured, reintroduce them back into the fold with additional content.
5. Guest Blogging and Distinguishable Content
Don't just stick to developing content for your website and company blog. Write free content for partners, vendors, stakeholders and other market influencers, and most importantly, make sure those content pieces link back to well-established landing pages on your website. Also, don't leave it up to the written word. Use descriptive infographics, engaging video and eye-popping imagery to compliment well-written pieces.
Break your content up into manageable chunks with each individual section highlighted in order to draw the reader's attention. There is nothing worse for users than to have to read an elongated text in order to find the information they're looking for. Make it easy for them and end it with a definitive call-to-action (CTA).
Your content can engage your audience by defining common problems and outlining the common-sense solutions they're desperately looking for. You have all the tools you need to make your content stand apart from the crowd. Just make sure you've clearly defined your target audience and how your content will incentivize them to act.
Want to find out more about how you can leverage content to run a comprehensive inbound marketing campaign to drive traffic and new leads from highly-targeted audiences?