Coming up with customer-centric marketing strategies for the New Year ultimately comes down to revisiting what took place in 2015, what trends emerged and what B2B marketing approaches look to dominate moving forward. Here are six digital B2B marketing trends that will define the landscape for 2016.
1. Content Has Never Been More Important
The ever-expanding marketplace has some claiming that "content shock" is making corporate buyers and high-level decision makers apathetic to newly-produced content. Yes, content is being created at a rapid pace, one never before seen. However, it is fast becoming the most important part of any digital B2B marketing strategy.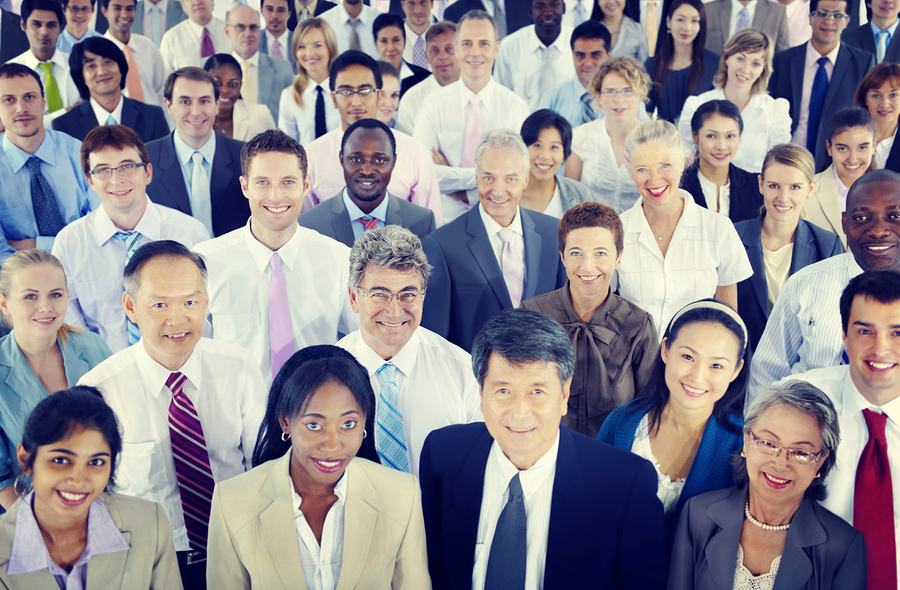 Your content has to be as diverse as the people you sell to.
Despite the overabundance of content, it doesn't mean you should scale back content creation by any means. In fact, if anything, you should be diverting more resources to your content strategy. Why?
First, digital ad-blindness has crept in and today's audiences are using ad-blocking software on browsers and actively blocking advertisements on mobile devices. This means content is more important, not less important.
Second, your competitors are creating content monthly and either you match their production or you'll lose out. Content tells a story and takes your customer along to the very end. It's not just a lead generation platform but a customer retention and engagement one as well.
Third, content can drive targeted traffic right to your website while also helping you to directly engage your audience. Each content piece can be devoted to a different market segment, customer persona or hot-topic issue. Tailoring your content is critical in 2016 and beyond.
2. Apps and Video-Advertising Increase in Importance with Indexing
Google changing its algorithm on average more than once a day isn't news. What is news is Google's decision to start indexing apps and video advertising? For years, marketers have struggled with videos as there's no way to index the spoken word in search engines. However, with this most recent news, now is the time to start thinking about how keyword-focused video-advertising and apps can generate leads in 2016.
3. The Pipeline Has Killed the Marketing Funnel
The pipeline has killed the marketing funnel, a well-established process where marketing created interest and pushed prospects through a series of steps until they emerged as leads. The pipeline is entirely different. With the pipeline, marketing plays a more proactive role in generating interest, qualifying leads, turning leads into customers and retaining those customers over the long-term.
Marketing and sales must work together within the marketing pipeline. This improved synergy means marketing doesn't just hand off leads to sales. Instead, the two departments work together, constantly nurturing leads with new content and up-selling prospects until they become customers and those customers become brand champions.


The pipeline ensures marketing plays a proactive role in revenue-generation.
4. Content Creation Calendars are a Must
An overcrowded content marketplace is exactly why you need a content creation calendar, one that allows you to plan content in advance. A calendar allows you to allocate resources and define a readymade plan to drive customer engagement. How will you educate your B2B customers through video and use it to generate leads? Will you divide your video into segments in order to appeal to different customer personas? Will you pull in engineering resources in order to convey a complex business solution?
All of these aforementioned questions can only be answered with a content creation calendar, one that allows you to plan content ahead of time in anticipation of holidays, trade shows, exhibits and new product launches.
5. Mobile-Engagement is an Art Form
Customers are less likely to react to digital advertising on mobile devices. They aren't as well defined, not as appealing as they are on a laptop, and they don't lend themselves well to being clicked. After all, mobile users are less likely to pinch and zoom the screen in order to click on an advertisement. This makes mobile engagement and lead generation via smartphones a challenge you must confront in 2016.
6. Marketing Automation and Social Selling
Marketing automation is a well-established process that's been around for well over a decade. However, what's changed is the fact that all businesses, regardless of their size, their sales-force, or their customer list, must use marketing automation to keep customers engaged, informed and interested.
Social selling is another important consideration for 2016 as customers don't differentiate between offline conversations and interactions compared to online activities. Providing a uniform digital brand and consistent digital message is critical. This requires the guidance and insight that only marketing can provide. Corporate buyers taken along your digital buying journey will be looking for consistent messaging and it's something marketing has to undertake in 2016.
Hit the ground running in the new year by planning your strategy now. Your customers are looking for a solutions provider, one capable of anticipating their needs and concerns and one that can provide a customized offer. Your marketing team can craft this all-important message.
If you need help starting 2016 off on the right foot, then we can help.