The holidays don't have to put a crimp in your B2B marketing plans. In fact, when incorporated properly, the holidays can accentuate your digital marketing campaigns and add to their credibility. This is your chance to thank your customers for their loyalty, express your gratitude for their willingness to work alongside you, and most importantly, it's an opportunity to increase your brand's relevance and generate new interest. So, how can you craft a winning B2B marketing campaign this holiday season?
1. Support a Worthy Cause
The holidays represent a fantastic opportunity for your company to attach itself to a worthy cause, one your customers will truly appreciate and respect. That cause can be something you can support on your own or one you support in conjunction with strategic business partners, vendors and customers. You can hold a fundraiser for a charity or an event aimed at supporting a cause that resonates with your market.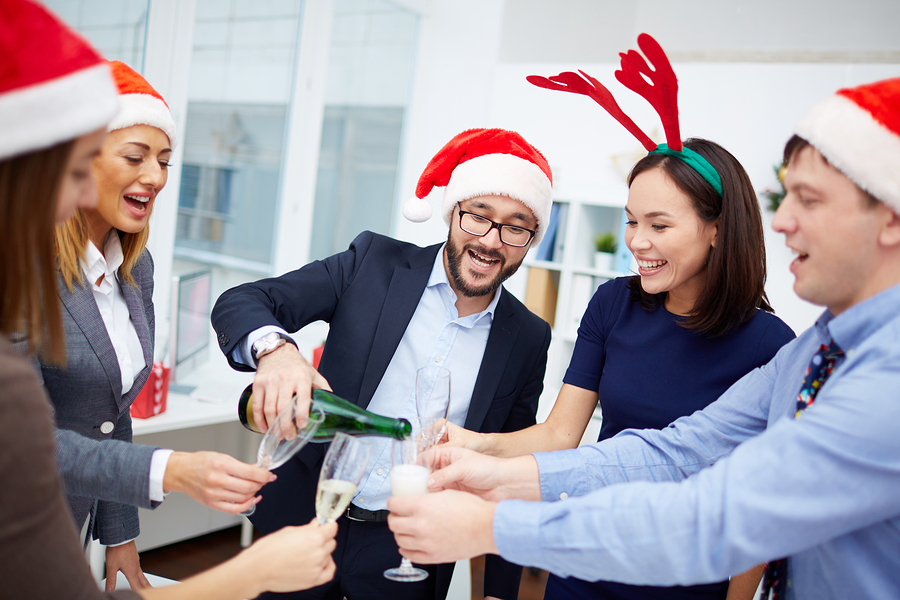 Fundraisers are great for networking and lead generation.
Don't assume that B2B markets aren't socially conscious. You may be selling industrial finished goods, customized solutions, or services to businesses, but that doesn't mean that your customers are any less socially responsible than the everyday consumer. After all, they're people like you and they care. You can promote your cause on social media and through your content.
2. Customized Holiday Landing Page
That aforementioned cause of yours will certainly come in handy when prospects are diverted to your customized holiday landing page. You can launch a holiday-themed digital advertising campaign and social media campaign and have your customers sent to a special 2015 holiday page.
Yes, you're supporting a cause and not a product or service. However, research has shown that customers will pay more for a product or service from a company that supports a cause, is socially responsible or is environmentally conscious. In fact, this need to be socially responsible has given rise to a whole new subset of marketing called "cause marketing". Customers truly care about who they buy from and they care even more when you give them a reason to.
3. Email Marketing Campaigns
The holidays are a great time to launch an email marketing campaign, one that summarizes the year that was and one that thanks customers for being brand champions. That email campaign can offer some substantial upfront discounts and rebates for the entire market, and even larger rebates for your top tier customers. Now is the time to liquidate some of your end-of-year inventory by offering significant price reductions. Customers won't come to see this as aggressive or overly salesy. Instead, it will be seen more as a reward and your way of thanking them for their support.


Get your customers excited about the New Year.
4. Launch a 2016 New Year's Kickoff
Make sure to position your company for the upcoming year with something bold, something imaginative and something your customers will surely be looking forward to in the New Year. You could use this as an opportunity to launch a new product, initiate a new customer compensation plan or relaunch an outdated product offering. Or, you could combine it with that aforementioned cause of yours. This is a chance to keep the momentum going with a gentle reminder to customers that the things you care most about don't just come around once a year.
Last, but not least, make sure you create holiday-themed content, the kind where you can showcase bright and vibrant images on social forums like Pinterest and Instagram. These are great sharing platforms for customers this time of year.