There are going to be times when you're not generating enough leads. It happens. You can wait for things to correct themselves – or you can do something about it. So, what do you do when you're short of leads and can't afford to wait?

It is important to understand that a lead is any new opportunity you create. It can include establishing a new contact, selling a new product to an existing customer, or expanding your product and service offering to well-established customers. To help generate more of those opportunities, here are some easy-to-implement, lead generation strategies that produce immediate returns.


It's time to revitalize your lead generation platforms.
1. Social Media
Commit yourself to making social media work. Use platforms like Twitter, Pinterest, LinkedIn, and Instagram to reach out to customers. Spend thirty minutes to an hour everyday on social media, generating new contacts, building a network, and producing new content. Make sure that content drives customers to a specific landing page on your website.
2. Email Marketing
It's common for email marketing to generate leads within minutes of a campaign being launched. Make sure to track your click-through rates (CTR) on your calls-to-action (CTA), and ensure that all links and images are working properly and are well received on different servers.
Respond immediately to incoming requests. Use a call-to-action that motivates customers to respond. If possible, have those leads sent directly to your inbox. Ensure that leads generated are acted upon immediately.
3. Digital Advertising
Run a digital advertising campaign. Identify high-value, often-searched keywords that best define your product. Don't opt for the least expensive keyword in the hopes of saving money. You'll just end up generating unqualified leads. Make sure you properly measure your CTR on the traffic you generate and your website's conversion rates on that traffic. You can't benefit from leads if you aren't closing them.
4. Newsletters
Don't disregard newsletters or take a tepid approach with this essential lead generation tool. Be proactive, bold, and creative with newsletters. Place them front and center on your website, your company's blog, and your social media platforms. Provide a digital monthly newsletter that keeps customers up-to-date and aware of new trends and events. Add some information on new products and services.
5. Face-to-Face Visits
Nothing is as powerful as having face-to-face customer visits. Setting up those visits is a quick-fix solution to not having enough leads. Cold-calling still works. Warm calls are even better. Ultimately, when your company is well-known in the market, it means you're making a warm call. When you're not as well known, then you're making cold calls. Either way, getting on the phone and in front of customers is critical to closing new opportunities.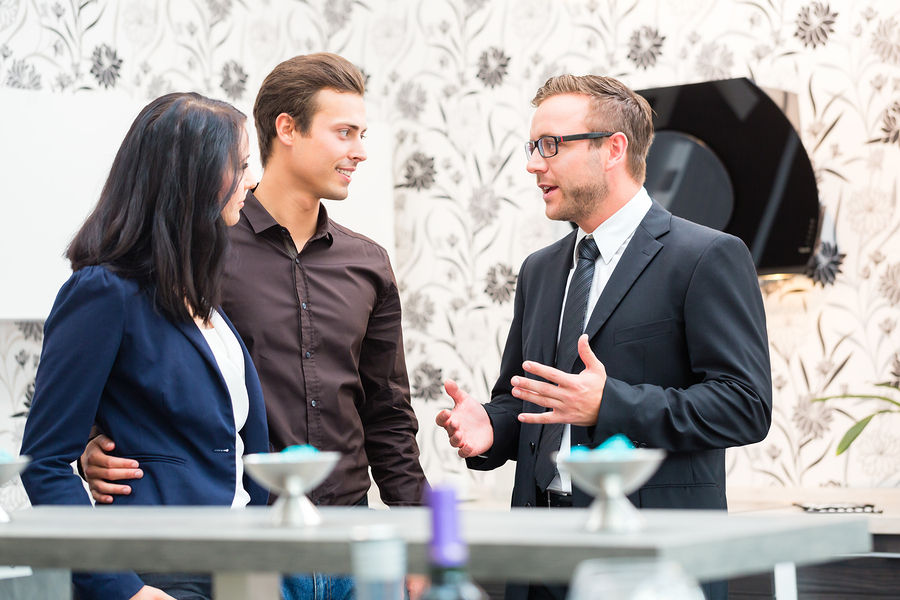 Face-to-face visits are still vital in today's marketplace.
6. Company Blog
Your blog should be considered a primary lead generator. Each content piece you produce creates another opportunity to generate leads. Include vivid images, insightful infographics and interesting videos. It's important to include downloads, such as ebooks, customer case-studies, and business whitepapers. Customers want more than just a product or service. They want information. Your blog can become a constant resource for new and interesting information.
7. Videos
Get videos into your marketing. YouTube and DailyMotion are free. With YouTube, if you own the content, you can embed links back to your website. Take advantage of video-sharing platforms and optimize SEO with a long description about the video and its subject matter.
Each of these strategies can be started immediately and you won't be breaking your budget by adopting them. Just make sure to follow up on every lead as soon as they're generated.